Contact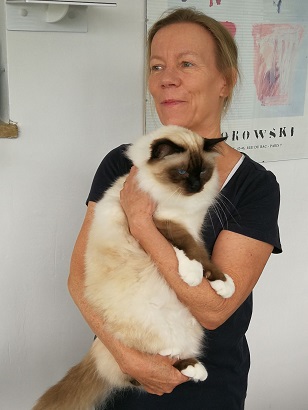 Position:

Course Leader: G1
This email address is being protected from spambots. You need JavaScript enabled to view it.
Download information as:
vCard
Miscellaneous Information
Nikola has been living with domestic cats almost all her life but it was after moving from Germany to France when she bought her first pedigree cat and finally started realizing her dream of breeding Birmans. She is always looking for something new to learn about cats, especially when it comes to genetics but also about behaviour. Nikola, her husband and son as well as their Birmans and a domestic cat are living in the south of France near Nice. She has the chance to work from home which allows her to spend a lot of time with her cats around. Her cattery name is des Étoiles de Vence.