Contact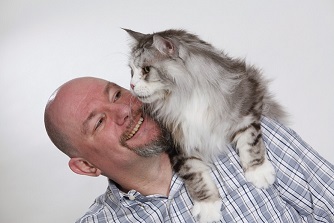 Position:

Course Leader: G1, G2
Germany


This email address is being protected from spambots. You need JavaScript enabled to view it.
Download information as:
vCard
Miscellaneous Information
Henning is a longterm Maine Coon breeder (first breeding female bought in 1989) with a history in catfancy: he served - among others - as secretary of the Maine Coon Breed council, is past president of the Maine Coon Association and was member of the executive board of MCBFA. He is the author of a book about his breed, the Maine Coon, based on his experience in breeding (kind of vast - but still learning) and has now led several international G1-Courses. His homebase is Munich and he can be visited under Canaletto's.