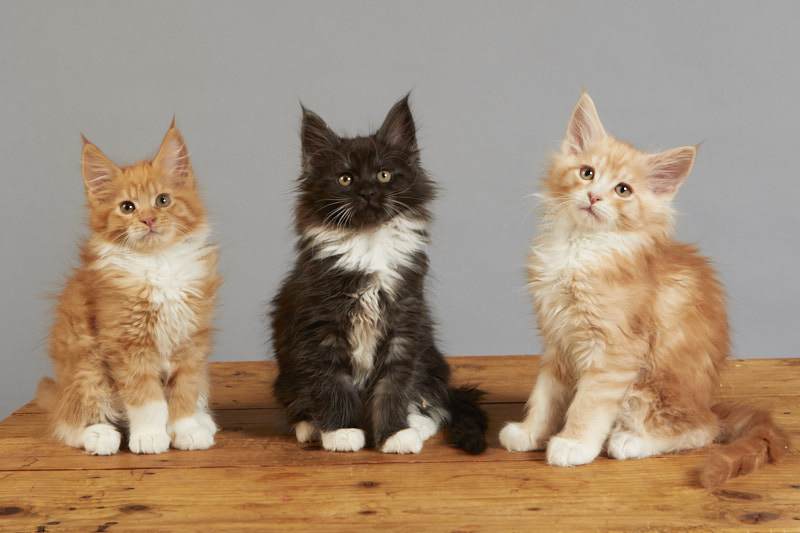 Join the Team
Keeping PawPeds up and running is a huge task that takes both time and money. Most functions are however free of charge, since requiring payments for everything would be too negative for the work towards the PawPeds goals - to benefit the health and wellbeing of the cats. For that reason we need to be many volunteers who help to keep this huge ship afloat. Just like in paid workplaces, people come and go, it starts new and ends old.
This means that we of course regularly need to find new committed helpers who are passionate about cats and who want to help.
Are you one of these? Write a few lines about yourself, feel free to tell if you have any special knowledge or skills.
This will make it easier to find the right place for you.
There are also many different types of chores, some are not demanding at all while others require significantly more time and commitment. it is important that you think through how much or how little time you have to devote. It will not be so good if someone spends many hours on teaching someone in some areas or setting up accounts on the servers, just to see the person quit after just a few months. Unfortunately, this happens too often and it drains PawPeds' resources instead of adding to them. So please, be very careful not to promise more than you can keep so that we will not waste valuable time and energy that should be used for the benefit of the cats.
For the moment we are looking for people who could help with the following:
Course leaders, you should normally have taken at least the G1 course at PawPeds, preferably also G2.
Translations of courses from English to German and possibly other languages.
You might of course also have ideas of functions are resources that you could add or develop more, and we might in the future use all kinds of skills in volunteers:
Are you good at and passionate about teaching?
Do you like numbers and feel safe with them?
Do you feel that writing is what you are passionate about? Write and correct texts?
Are maintaining lists your thing?
Are you technically savvy? (Linux, Java, Kotlin, MariaDB, Payara, nginx, PHP)
Are you a fan of web design and specifically joomla?
Yes, anything really, there are so many incredible areas, just get in touch and we will get back to you shortly.
Send an email to:
This email address is being protected from spambots. You need JavaScript enabled to view it.
First startpage before enter the submenus
General Course G1
We have the course in several languages. If you want to read about the course in your preferred language use the links to the left.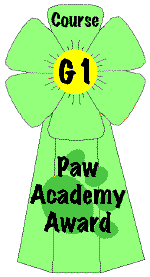 General course step 1, or G1 for short, is mainly about cat ownership. It is basically for beginners, but also for more experienced breeders who later want to take the higher courses.
The G1 course has the following content:
Anatomy, an introduction
Behaviour
Basic information about food and nutrition
Indoor cat? Outdoor cat?
How to find the right cat breeder
Pedigree cat or mix breed?
Laws and rules regarding buying cats
Contracts
Safe environment for the cat
Poisoning
Litter trays and cat litter
Neuter/spay
Health checks
Vaccinations
The elderly cat
Parasites
Common diseases and health problems
Health programmes
The PawPeds database site
Cat breeds
Cat colours
Cat shows
Breeding?
Before you get started with this course, you will need to get prepared by getting to know the functions of the course site and the rules and routines for the course. For that reason you will get access to the course site approximately one week before the actual course starts. The G1 course is then running over six weeks. The course participants will read articles, do assignments, write, and solve problems related to the availabe articles, in groups as well as individually.
The entire course is done over the internet. You will be sitting at home working. For some of the assignments however you will need to be in contact with other course participants. This is mainly done through the group forum in the course site.
Note!
The courses require quite some work from the course participants! Most of our course participants spend around 8 hours per week on the G1 course, some more, depending on earlier knowledge and how used they are to study. Of course it might also take longer time if you are taking a course which is not in your native language, so you struggle with the language on top of everything else. Please plan ahead when you consider accepting the invitation.
Requirements for the Courses
G1 - Start for beginners and open for everyone.
G2 - Open only for those who have taken the G1 course and got the examination banner!
G3 - Open only for those who have taken the G2 course and got the examination banner!
Conditions (summary)
Note that the course fee will not be reimbursed if you decide to leave the course or if you change your mind before the course starts, regardless of the reasons for this. You also can not count on obtaining a place in a future course unless you pay the fee for that place.
We make no difference between the reasons why a student leaves the course or changes his/her mind. The reasons are often very personal, and we feel we should not investigate these in order to judge if a student has a good enough reason to drop out of the course.
If a person who paid the course fee informs us very early that he/she can not take the course, preferrably before the course starts, we can in some cases arrange it so that the course fee can be used for a later course instead. This is only if we can fill the place in the course with another course participant. However, it can not be required from us to solve this for a course participant.
If a student drops out during the course we can sometimes offer the student a place in a future course if another student dropped out from that course. For this to be an option the later student must have dropped out from his/her course at the same time as the student who is to take over the place, or earlier. This means that the later in the course a student drops out the better are the chances to take up the course again in a future course without having to pay again. We will do what we can to help, but we can not guarantee that we can solve it in all cases. If you want to make sure to be able to take up the studies again at a later course you will have to sign up again and pay the course fee again when you get the invitation. You will then have a new place right from the start of that course.
Sign up
Fill in the form for the English G1 course in order to sign up for the course. You will then get on the waiting list for a G1 course in English.
The approximately present course fee
The price might change over time. You will not have to pay until we can offer you a place in the course.
If you will not get a place in the next planned courses, you will be placed on a waiting list and will be offered a place later on.
G1 - € 80/ € 85 (plus bank fees for transfering the money)
Status (update: 2023-11-18)
G1 in English: Several new courses will start after the Christmas holiday. There are 450 people on the waiting list.
G1 in Swedish: We expect to start a G1 course in Swedish after the Christmas holiday. There are 2525 people on the waiting list.
G1 in Dutch: There will hopefully be a new course in autumn 2024. There are 39 people on the waiting list .
G1 in French: We are presently working on translating the updated version of G1 from English to French. There are 365 people on the waiting list.
G1 in German: We are presently working on translating the updated version of G1 from English to German. There are 411 people on the waiting list
G1 in Italian: We will be working on translating the updated version of G1 from English to Italien. There are 193 people on the waiting list
G1 in Polish: We will be working on translating the updated version of G1 from English to Polish. There are 353 people on the waiting list
G1 in Czech. We will be working on translating the updated version of G1 from Czech. There are 96 people on the waiting list
Thank you!
We thank you for your support to the PawPeds project!